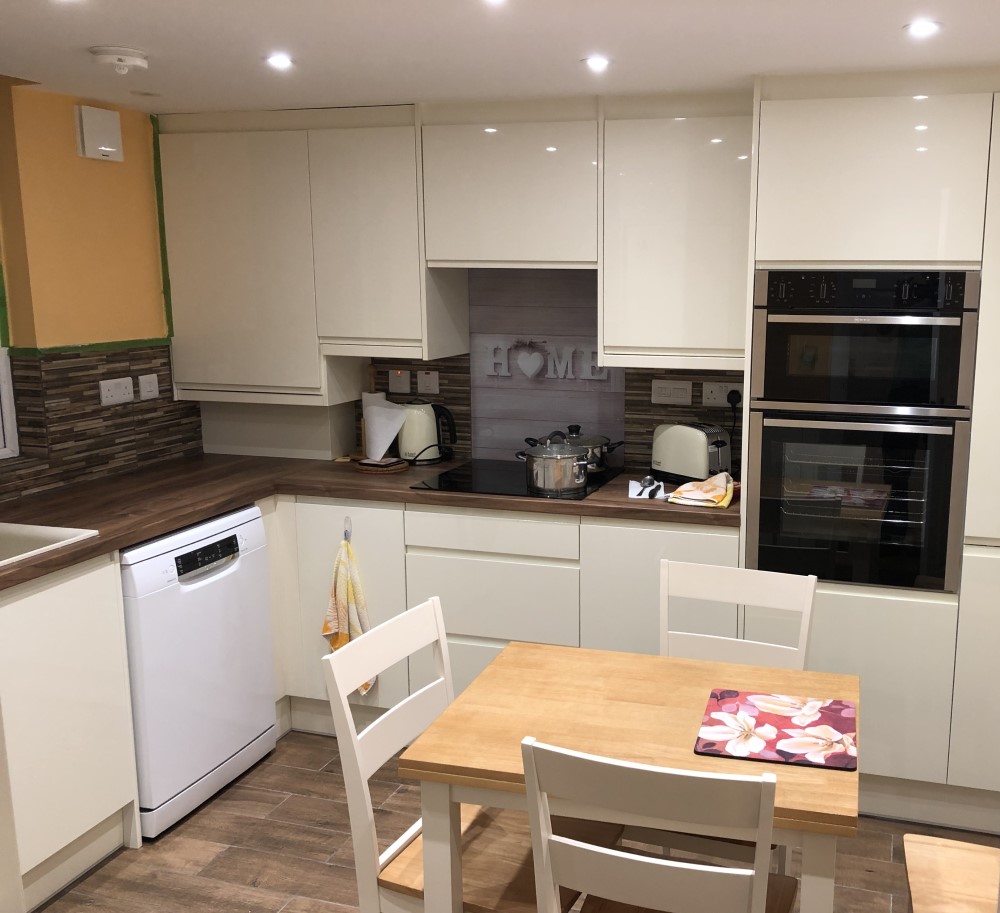 "We have been working with Steven for several years and have always found him and his team very friendly, reliable, knowledgeable and competent so when we needed a complete renovation of our flat this year we were lucky that Steven was able to help us. Steven and his team assisted us in the installation of a new kitchen, new bathroom, wood flooring and painting and decorating walls and doors. Everything was done in a very professional and timely manner and what we appreciate the most, not having a lot of expertise in this area ourselves, is the fact that Steven always makes suggestions as to which materials is best to use and gives us input if we have chosen materials that are not optimal. Also, we hugely appreciate the fact that, at any time, he comes up with solutions to problems that we have not been able to foresee. We could not recommend Steven highly enough and hope to continue to work with him for many years to come."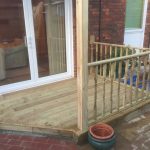 "Steve is very knowledgeable at his given profession and is trustworthy, keeps you informed of anything he finds that may be apparent and is reliable. Would highly recommend him, his work and the people he used on the repairs etc he did for me."
"A huge thank you to you and all the guys for doing such a fantastic job of the bathrooms, we love them! I know it was a really small space to work in and things got a little cozy at times but you guys were a delight to work with and absolute professionals."
"The bathroom looks amazing! Thanks again for everything, Steven. I'm very pleased with the work."
David and Shlomy
London SE14
"I have known Steven in a professional capacity for a few years now as I am the owner of an old converted Victorian flat which I rent out, that requires constant building/decoration maintenance and repairs. Steven is without a doubt the best builder/decorator I have worked with. He is very reliable, he delivers exactly what he has agreed and always on time, he is extremely professional and honest and his work is of a very high standard. He has also shown me in a few occasion that he cares about his customers; advising me good fixes rather than unnecessary replacements. This year Steven has done a few big jobs for me. Here are just a couple. In the summer he skilfully repaired 4 sash windows. The work involved taking out the windows, sanding them down, repairing the cord, draught proofing them, painting them. Repairing sash windows is very difficult, especially old ones but after Steven's work not only they look like new but they are fully draught proof which has helped the tenant keeping energy costs down. Early autumn Steven filled, repaired and painted cracks in my balcony. This was a big worry for me as winter was approaching and I did not want the balcony roof to collapse onto the ground and injure someone. Steven did an amazing job. The balcony seems now rock solid, it looks immaculate with its new lick of paint. During the works on the balcony the paint in the columns supporting the balcony came off. This was something we had not expected or discussed. Steven painted the columns at no costs or without me prompting him. he actually told me after he had done it. This clearly shows that Steven is someone who takes pride in his job and does not leave anything unfinished, and goes the extra mile. As I said before I have known Steven for a few years and I would not work with anyone else!"